And they devoted themselves to the apostles' teaching and the fellowship, to the breaking of bread and the prayers. And awe came upon every soul, and many wonders and signs were being done through the apostles. And all who believed were together and had all things in common. And they were selling their possessions and belongings and distributing the proceeds to all, as any had need. And day by day, attending the temple together and breaking bread in their homes, they received their food with glad and generous hearts, praising God and having favor with all the people. And the Lord added to their number day by day those who were being saved.
(Acts 2:42‭-‬47 ESV)
​
What a beautiful example of how we are to be as a church body that follows the King! Here at The Sanctuary we aspire to be what God intended: a group of believers that love each other like a family should. Sure, there are times when issues arise, but what family is perfect? What is important is how you handle those issues and grow from them!
​
We have no claim to perfection, but we do know what it means to love each other in the way God intended. We all seek His Face and resolve to be united in Christ!
​
​
THE NEXT BIG THING
The Sanctuary Baptist Church is really the NEXT BIG THING! We believe that God has a plan for us here and we would love for you to be a part of that! Don't you want to be on the ground floor of something great?
​
The Sanctuary is a servant-based church with a desire to be the "city on a hill" for Juliette, Georgia. This would mean that we are seen to be the Light that God has intended for this community and Middle Georgia.
​
Please look at our upcoming events and contact us at any time with questions you may have.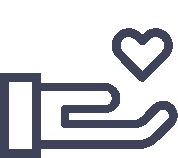 "Whoever is generous to the poor lends to the Lord, and he will repay him for his deed."